Case study: ASSISTIVE TECHNOLOGY
How 5000 people with visual impairment are navigating city traffic with Mapbis innovative Seeing Eye application
Client: Seeing Eye: Ongoing project sponsored by Turkish Ministry of Transportation; 5000 users
Challenge: To design an easy-to-use application enabling people with visual impairment to navigate independently in the cities where they live
Solution: Mapbis scalable GIS environment, synthesizing all data into an instantly updatable system providing easy monitoring, analyses and planning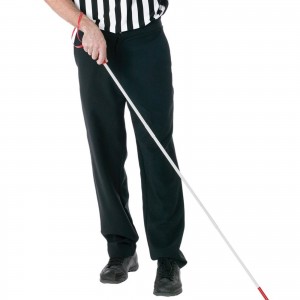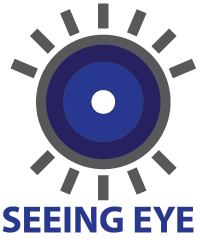 Navigation for people with visual impairment
In the last decade, Navigation technology became popular among vehicle drivers. Navigation solved many problems, such as finding addresses, the fastest or shortest routes to a location, or the nearest restaurant or gas station.
In 2010 in Turkey, the Ministry of Transportation opened a tender to provide navigation for people with visual impairment, with the navigation system including a GPS-enabled mobile phone, up-to-date routable pedestrian maps, and a software integrating the phone and maps to provide voice-guided, turn-by-turn navigation, as well as enabling the user to browse the internet, listen to the radio, and hear time and date.
With this system, known as Mapbis' Seeing Eye, people with visual impairment can live happier, more active and more socially integrated lives.

Unlike many of Mapbis' other projects, Seeing Eye is a solution that must be safely and reliably usable by individuals who have little or no technical training.
There are many unknowns, such as
We can supply fresh maps, but we cannot account for every physical obstacle or hole in the street
People with visual impairment need more detailed instructions than pedestrians do, for example if there are two possible ways to turn left, the correct one must be specified
The devices' functions must be specially tailored to people with visual impairment
Should the traditional walking-cane be used in combination?
How should traffic lights and crosswalks be included?
Walking vs public transport (buses/ferries/subway, etc)
Which is safer for people with visual impairment, the shortest routes or the commonly used routes?
In designing the system, how can we better think like the actual users?
This is a social responsibility project in which the Ministry wants to enable people with visual impairment to overcome the obstacles of daily life. Students can go to the library more easily, and workers can be more independent in going to and from their workplace. All users can visit their friends in greater safety and self-confidence.
Mapbis collects street level navigation data since 2004. This project need more sensitive data collection for pedestrian people, and especially for blind people.
All the bridges, traffic lights, pedestrian crosses, tunnels, non pedestrian ways, collected, and updated for a safer routing for the blind people.
Over 1.5 million, Restaurants, Pharmacies, Governmental Offices and some other 300 different categories of important points were collected from the field.
Public transportation stops, routes, taxies, were collected for efficient transportation.
A custom application designed for efficient usage of telephone, messaging, internet browser, clock, alarm, radio, mailing, even the battery status can be told to user.

Through Mapbis Seeing Eye application, people with visual impairment have gained freedom to travel, even in crowded cities with heavy traffic. Users can search for any address and can listen to the simulation of how to go there. Users can learn what is around their current location, and now they can even learn if there is another person with visual impairment nearby.
As the user is travelling, if the user is going in a wrong direction the device explains this vocally and guides the user in the correct direction.
If the user is passing by the saved location of a friend, relative or favorite place, the device vocally informs the user of this.
We have consulted many people with visual impairment as to the detailed routes which should be provided in the system. In the system's design we have included many options specially customized for users.

This application was developed and distributed as a pilot study including 5000 people who had complete visual impairment.
Study sites were Istanbul, Ankara, Izmir, and three other large cities in Turkey.
In the second phase, another 5000 units were tendered, to cover 25 of the 81 provincial capital cities, providing an expected benefit to 25,000 people with visual impairment.
Technology Used
Mapbis's Yolbil navigation engine as the foundation of the navigation system
Mapbis navigation maps
Text-to-Speech SDKs which can read each word out loud for the user