Case study: GasnetMaestro BURSAGAZ
How an innovative natural gas provider is increasing network efficiency, improved customer satisfaction and boosted profits by using an integrated Mapbis GIS solutions
Client: BursaGaz provides natural gas to the historic city of Bursa and its environs in northwestern Turkey, with 820 thousand subscribers and more than 5,000 kms of pipeline network.
Challenge:To integrate network activity, inventory and customer data, and provide a single dashboard view of all data for daily operations and strategic planning.
Solution:Mapbis scalable GIS environment called GasnetMaestro, synthesizing all data into an instantly updatable system, providing easy monitoring, analysis and planning.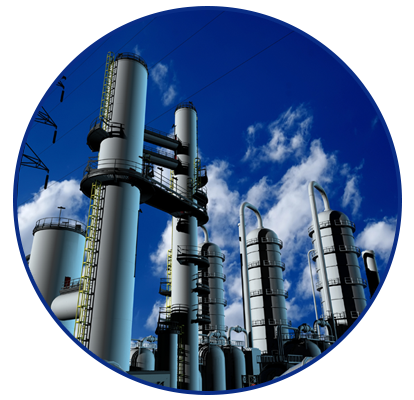 Through the GasnetMaestro suite of Mapbis, all IT systems at BursaGaz have now been integrated (GIS, SCADA, SAP, FM etc). The system runs on live data, making it possible to monitor the current system status for emergency failures and valve operations, while enabling swift responses in customer interactions and facilitating enterprise resource planning.
Mapbis gives Bursagaz the power to manage its large and complex network, for which utilizing live, up-to-date data is a must.

As the natural gas supplier to one of the major metropolitan areas and industrial centers of Turkey, BursaGaz aimed to provide high-quality, customer-oriented services and to become a reliable and trusted player in the national natural gas sector. In order to achieve these goals, BursaGaz needed to:
acquire a state of the art decision support system,
speed up information sharing among its departments,
analyze data accurately and effectively,
prevent information redundancy and inconsistency,
Making accurate and effective analyses
Preventing information redundancy and inconsistency
build a customer database and a geographical information system, based on unique addreses,
optimize the field teams and ensure that they worked efficiently,
construct a system where maps and information are easily updated,
manage the natural gas network effectively and in a coordinated manner,
make the right choices in improving the infrastructure,
and make the right decisions for the support system.
Gasnet Maestro, the Mapbis GIS software suite for natural gas utilities, has become the central framework through which all IT systems of Bursagaz has been integrated. All address information was converted into this unified setup and turned into map-based form. All the departments in the company, such as inventory, customers and sales are using the same address database, which helps prevent confusion and miscommunication.
The databases were reorganized to meet the standards and the user needs.
Gasnet Maestro, the desktop-based GIS solution by Mapbis, is an application based on Mapinfo GIS and Oracle. This module helps user to enter new data from the field, as well as the existing inventory data.
ERP integration has been achieved by completely integrating the existing SAP system and the new Mapbis GIS system.
Operations in the call center, maintenance, and field team management now can be directed from a central database and system.
Mapbis provided a completely integrated system running on live data, which made it possible to:
Find out the valve locations in emergency cases and cut gas supply off swiftly to prevent accidents,
Verify addresses and device ID numbers quickly,
Report inventory by location
Unify redundant data and increase query efficiency
Dispatch field teams to the correct location with the correct equipment
Map gas usage and locate potential areas for sales
planning new potential areas with minimal time for ROI
Plan potential expansion areas with minimal time of ROI
Integrate SCADA, ERP/SAP, Maintenance&Repairs, CRM, Billing etc.
BURSAGAZ GIS Project is a unique frontier application from the perspective of integration, content and coverage
Fatih ER
IT Manager
Mainly owned by EWE AG, with almost a century of energy experience in Germany, and  Enerji, Bursagaz was 3rd in the list of corporate taxpayers in the award ceremony organized by Bursa Chamber of Commerce and Industry (BTSO) entitled Value Creators for Economy 2013. Bursagaz is one of the biggest private natural gas distribution companies, with over 5000 km network length, 820,000 subscribers and 640,000 active natural gas users.
Technology Used
Gasnet Maestro Software suite developed by Mapbis to specifically meet the GIS needs of the gas utility providers, based on MapInfo and Oracle
Mapbis YOLBIL Navigation SDK Streamlines field team management
MapInfo Professional Leading desktop GIS solution
MapXtreme Leading SDK for integrating location intelligence with existing business systems.
Oracle Spatial Database