TEAMER
Field Workforce Management Software
TEAMER, developed as a field workforce management software and optimization product, is a GIS-based system, designed for companies / institutions that have teams in the field, to manage, optimize, visualize and report projects and works carried out in the field.
With the TEAMER application, you can determine the service points and the planning rules of the service you provide to your customers, create daily / weekly visit plans according to the characteristics of your team, you can easily communicate and manage with your field team from a single application based on location, and ensure that your field personnel reach the scene in the fastest and shortest way.
TEAMER is a cloud-based service provider consisting of a web-based administrative staff application and a mobile application developed for field teams. Jobs created through the web application are assigned to the relevant teams and the teams can update the details of the assigned job by conducting field studies via the mobile application.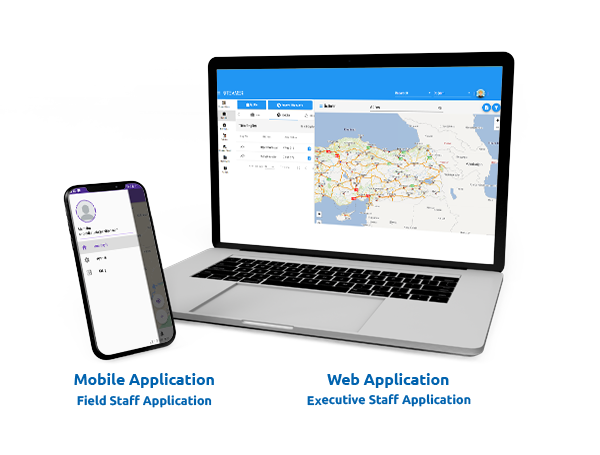 TEAMER Application Features
Easy Customization
with The Management Panel

Manage Your
Planning Rules

Analysis and
Reporting

User-Based
Authorization

Region-Based
Authorization

Project-Based
Authorization

Value Added by TEAMER to its User
TEAMER (Field Workforce Management Software) product provides its users with job planning, personnel tracking, increase in team productivity, saving in operation costs, reduction in vehicle costs, time management, project management, team management, work order management, target management, region management, activity analysis, data storage.
In addition, it adds value with various analyzes to the work done by its teams in the field by assisting in various retrospective or instant reports and many similar issues.
Mapbis Modules Supporting TEAMER

Mapbis Base Layer

Autocomplete
Reverse Geocode

Optimization Library (TSP, TSPTW)

Geocode